Customised shafts for axle shafts in racing cars
Call us: +420 724 902 903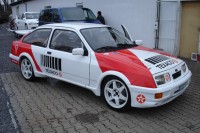 Talosa produces, among others, customised shafts for axle shafts in racing trucks. There is a central bore in the shaft which reduces the weight of the shaft. The shafts are made from a torsion-resistant material. This improves resistance against acceleration shocks. Grooves can be customised.
For more information send an email to: talosa@talosa.cz
Or call: +420 724 902 903.