Talosa company profile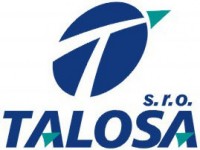 TALOSA s.r.o. is a flexible and idependent company, situated in the truck production area of TATRA TRUCKS a.s. in Kopřivnice (Czech Republic), where the first automobile was built in 1898. TALOSA s.r.o. was founded in 1995 as a 100% subsidiary company of TATRA a.s. and was originaly focused only on logistics of the parent company. After 100 years of continuous car production, TATRA stopped the car production line in 1998 and TALOSA s.r.o. took over part of the engine manufacturing technology and their highly qualified engine specialists. TALOSA s.r.o. gradualy became a reliable manufacturer of prototype parts of engines, gear-boxes, differentials, wheel units and complete engines TATRA V8 for the motocross.
The manufacturing of both protoype parts and whole vehicle propulsion units is now the core activity of the company. TALOSA s.r.o. also runs an authorised repairshop of TATRA trucks which conducts general maintenance of older vehicles and special upgrades and adjustments to the new ones as per the manufacturer's guidelines.
The company is owned by a sole owner with long experience in the automobile industry.
TALOSA s.r.o. je registered with the Regional Court of Ostrava under Ref. C 12877.
From history ...