Dakar Rally: Martin Kolomý - TATRA Buggyra Racing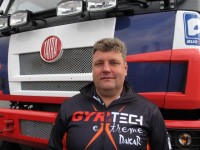 TALOSA produced for Martin Kolomý's truck chassis components and in 2013 TALOSA assembled the brand new TATRA 4x4 chassis with the front disc brake. This truck was designed by Radek Smolka and the construction was supported by TATRA TRUCKS a.s. and Buggyra.
TALOSA produced the forged link pins for DAKAR 2015. The link pinks were of a brand new structure which was required because of final modifications in the structure of front disc brakes. TALOSA also supplied all necessary spare parts and assembled the rear axle completely. The parts and components have proved themselves during tests.
As far as the year 2016 is concerned, we modified the Tatra 6x6 chassis for a new vehicle which will provide support to the TATRA BUGGYRA RACING team. We also produced specific chassis components, including spare parts, for Tatra 815 Fat Boy with the pilot Martin Kolomý as well as for the new vehicle Tatra Phoenix with the pilot Jaroslav Valtr.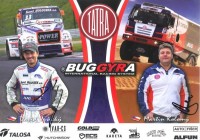 Martin Kolomý's achievements:
DAKAR 2016 - the 16th in the overall standing
DAKAR 2015 - the 7th in the overall standing
DAKAR 2014 - withdrawal from the rally after Stage 7
DAKAR 2013 - the 5th in the overall standing
DAKAR 2012 - the 7th in the overall standing
EL CHOTT (SAHARA RALLYE DE TUNISIE) 2012 - the 1st
EL CHOTT (SAHARA RALLYE DE TUNISIE) 2011 - the 1st
DAKAR 2016
DAKAR 2015
DAKAR 2014
Preparation for DAKAR 2014
Photo gallery: